Cumulus Global: Born In The Cloud And Legacy-Free
Submitted by Joseph Tsidulko on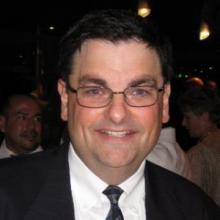 Allen Falcon, a software engineer, went into business for himself as a strategic consultant in 1993, launching a vendor-agnostic firm that didn't favor any particular products or services.Now he's the CEO of born-in-the-cloud solution provider Cumulus Global.
Falcon's evolution with consulting partner and Cumulus Global COO Chris Caldwell into a very different business model, one made possible by the revolution now happening around cloud computing, is illustrative of the great changes sweeping the IT industry.
The Boston Business Journal recently named Cumulus Global as the fifth-fastest growing company in Massachusetts. This tremendous growth as a reseller of cloud products and services was made possible by good timing, and the good fortune of not having a legacy IT business to keep him from embracing change, Falcon told ITbestofbreed.com.
By 2005, Falcon was noticing the many hosted and cloud-based offerings on the market that would work well for his customers. But those vendors weren't in the small and mid-size business market. They didn't have a channel or partners.
One of them was Postini, the spam filter and malware protection service. "We got them interested in partnering," Falcon said.
In 2006, Falcon started selling email security services predominantly to companies with on-premise mail servers.
When Google acquired Postini in 2007 to upgrade its spam filtration and virus protection features for Gmail, "instantly our little cloud business started to grow. Companies started seeking us out."
Cumulus Global started helping companies migrate to Google Apps, even though there still wasn't a partner program — Google approached the Westborough, Mass.-based firm about being one of its pilot Google Apps resellers for businesses in 2008.
Falcon and Caldwell started selling the cloud-based software-as-a-service offering to existing customers, and marketing it to new ones. They added other services for off-site backup and perimeter security.
"Google caused the business to grow fast enough that in 2009 we shut down the consulting business and focused primarily on the cloud service," Falcon told ITbestofbreed.com.
Falcon shares a belief common for solution providers born in the cloud — he succeeded in the move because there was no legacy IT business to hold him back.