Company Culture Called Essential In Channel's Shift To Cloud
Submitted by Joseph Tsidulko on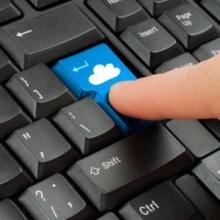 "Culture," Merriam-Webster's Word of the Year in 2014, is one of the most overused and least understood terms in the tech industry.
As solution providers grapple with an epochal shift to the cloud -- with many aiming to transition toward a strategic service provider model -- they're coming to the realization that to successfully pivot their business models, they first need to get a handle on their company culture.
Understanding the culture is how a company earns buy-in from its employees and managers, which is necessary for them to make the right decisions affecting strategy, said Adrian Jones, president and chief operating officer at SLAP Company, a business management consultancy.
"Our objective is to help partners really understand what's going on inside their companies, with their employee base, their managers, and their customers, to understand how to make the right decisions as they transition to the cloud," Jones told IT Best of Breed.
"We believe that if you understand the culture, and what's happening, you know how to put the right strategies in place to drive the right business model."
That cultural mastery yields improvements in productivity, revenue, and employee-manager relations, he said.
SLAP, founded by business management guru Stan Slap, has been around for decades. The company nurtured a technology presence, advising Google and Facebook.
But about six months ago, the San Francisco-based consultancy started developing what it believes is the right recipe for the channel.
Jones, who came to SLAP after running channel and sales divisions for Symantec, Hewlett Packard and Oracle, said SLAP modified the curriculum of the one-day course it offers business clients to focus on the unique challenges of the solution provider community.
The goal is to impart a "complete action plan for how they are going to transition and get complete ROI for cloud," he said. The plan should be actionable and measurable.
Vendors often create a new technology and "throw it over to wall to channel partners to go sell," Jones said. They sometimes don't offer much help in making the changes that actually deliver return on investment.
Partners need to learn how to put the right metrics in place to gauge their transformation around cloud, Jones said. It's "not just product transition, but an emotional commitment from your managers."
The eight-hour sessions touch on such issues as employee compensation, customer relations, motivating sales forces, and building support for the strategy from internal teams.
"It's hard," Jones said. "They're used to selling on-premises solutions. The vendor base hasn't done the best job in how they organize partners to selling cloud today."