Cisco Launches $10M Scholarship Program To Address Security Talent Gap
Submitted by Sarah Kuranda on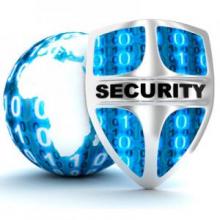 The talent gap in security is very real, with partners, clients and vendors alike struggling to attract and hang on to qualified employees.
"The security talent gap is a big issue, especially in today's world," Tejas Vashi, senior director of Cisco Services, told IT Best Of Breed.
Citing Cisco research on the issue, Vashi said 53 percent of enterprises take more than six months to fill open security positions, calling it a "critical concern" for hiring managers. From there, he said it becomes a challenge to retain that talent, since the demand is so high.
"It positions [the talent gap] as one of those things that could definitely impact an enterprise negatively if they don't have a very solid plan on how they are going to staff up and address the security concerns," Vashi said.
To help counteract that gap, Cisco last week announced a new security scholarship program, pledging $10 million globally over the next two years to help train the next generation of security professionals. The training will be focused primarily on bringing up those early in their careers into security, increasing diversity and providing high-tech jobs to veterans, Vashi said.
And Cisco's partners will also benefit. Vashi said, as Cisco is opening up the programs it's investing in to partners, as long as the applicants meet program specifications. He said Cisco is working with its internal partner teams to reach out to partner channels about the programs.
"We're really expanding the talent pool as well as providing development opportunities for areas of talent that we may not have as an industry tapped into as well as we could have in the past," Vashi said. The goal is to train 10,000 new individuals, he said.
"What we see is [that] this is a landscape across all industries that is evolving," Vashi said. "For our partners as well as our traditional channel partner resellers, they all need to evolve their capacity to meet the customer demands," Vashi said.
Those customer demands are complicated by the constant addition of new emerging technologies in the areas of cloud, mobile and the Internet of Things, Vashi said.
"On one hand, it really brings us a wealth of new opportunities for enterprises, but all of the infrastructure and network needs to be protected because, at the same time, the threats continue to evolve and grow," Vashi said. "It's very concerning for a typical enterprise today."