The Channel Company Exclusive Research: Strategic Partnerships Help Solution Providers, Tech Vendors Drive More Sales Together
Submitted by Rick Saia on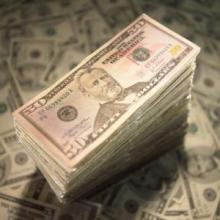 Note: This article originally appeared on CRN.com.
For technology vendors, getting the most out of a relationship with channel partners requires more than merely funneling them through the program registration process and barraging them with materials to help sell products.
Building the relationship through better and deeper engagement can go a long way toward helping partners drive sales and be more profitable doing it. It's all about making the partnership more strategic in nature, according to research presented this week by The Channel Company, the parent of CRN.com.
The Chanel Company shared the new research this week at road show presentations in Newton, Mass., and Palo Alto, Calif. The research is also available now via a free on-demand webinar entitled, "Cultivating Strategic Partnerships To Drive Channel Revenue," which addresses issues such as what partners expect from technology vendors after they register for a partner program, why so many relationships end after the first transaction, and what factors determine a solution provider's level of commitment to the vendors they team with.
[Related Webinar: Cultivating Strategic Partnerships to Drive Channel Revenue]
"There's a general misunderstanding between the solution providers and technology vendors on how to achieve a successful strategic partnership," said Dan Dignam, a partner and executive vice president with The Channel Company, during a road show presentation Wednesday to a group of vendor executives.
Many technology vendors believe that once a solution provider joins their channel program, the relationship is solid and they are in essence "married." But more often than not, signing up for a channel program is just "casual dating" to the solution provider, an exploratory phase of a relationship that still needs plenty of nurturing, Dignam said.
Vendors should always be visible, demonstrate value to the partner, and help the partner look good in front of their customers, Dignam said. What's most valuable to a partner early in the relationship is to connect with a vendor's channel management team, provide thought leadership they can share with their clients, and lay the foundation of a working relationship, Dignam said.
"What can you put in a partner's hands to help them build relationship capital?" Dignam asked. "If you can do that, that's enormous."
The message was not lost on Kristin Powers, a channel marketing specialist for Cambridge, Mass.-based endpoint security software vendor Carbon Black. She said Carbon Black's roster of more than 200 partners is "about as big as we're going to get, but we definitely need more engagement."
That means building support for the channel throughout a vendor organization beyond the sales and marketing teams, from product development and operations all the way up to the C-suite, Dignam said.
That point was "spot on" for Jessica Couto, vice president of channel sales and marketing for Boston-based Carbonite, who attended the Wednesday session. Couto said it's important to get your "inside people," such as engineers, into the conversation with partners.