Carousel Industries Bets Big On Collaboration
Submitted by Heather Clancy on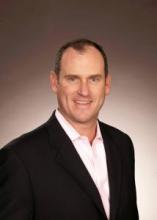 Many technology solution providers talk a good game when it comes to collaboration solutions – it's one of those elusive, amorphous segments for which there is no clear success formula. Yet.
But Carousel Industries' long-standing, deep relationships with vendors including Avaya, Juniper Networks, Extreme Networks and Microsoft definitely give it a solid leg up on many of its competitors.
The integrator's recent geographic expansion beyond its Exeter, R.I., headquarters into "NFL cities" throughout the southern and western United States where it has identified great managers and teams that fit its culture has also added significantly to its bench strength.
In the month of June alone, Carousel announced four executive appointments. The new managers include Rhonda Wingate, vice president of collaboration and video (including the super-strategic Microsoft unified communications business); Kelly Lichtenberger, vice president of inside sales; Frank Douglas, director of midmarket sales for Georgia; and Cindy Morgan, sales director for northern California.
"It's good to spread out the decision-making and follow the sun a bit," said James Marsh, senior vice president of Carousel, during a recent interview with ITbestofbreed.com.
That said, Carousel, which employs about 1,000 people across 30 locations, doesn't enter a new region quickly. Before making a commitment to office space, the solution provider will take at least two to three years to ensure it has the right team in place in the geography. "We're not in the business of just dropping people into certain locations," Marsh said.
The recent expansion comes as Carousel doubles down on its systems integration skills and services surrounding collaboration solutions. While many businesses have been experimenting with unified communications, videoconferencing and related applications for the better part of a decade, the push to integrate collaboration platforms more tightly into corporate business processes is accelerating and mainstreaming. And Carousel is poised to take advantage of that.
For example, 69 percent of the IT decision-makers responding to Forrester Research's second quarter 2014 Forrester Wave survey about business telecommunications were supporting projects to integrate business applications such as ERP and CRM with unified communications, while 88 percent were focusing on integration with collaboration software.
And increasingly, audio-only sessions are not the answer. Marsh uses his own workweek as an example. Of the 10 to 20 appointments on his professional calendar, between 50 percent to 70 percent now include some sort of video component – mainly because many discussions benefit from face-to-face interaction and visual aid,s but also to drive better focus on the agenda. "What slows down audio conference calls is that people are stuck in their email. You are not doing things 100 percent," Marsh said.