Blog Roundup: Wearables, Customized Apps And How To Help The Help Desk
Submitted by Rick Saia on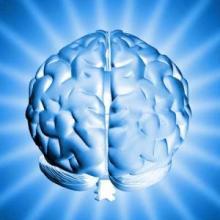 What's on the minds of VARs and solution providers? Each week, ITBestOfBreed scans their blogs in search of perspectives that can help broaden your knowledge of current information technology issues.
Here are three recent posts.
COGNIZANT TECHNOLOGY SOLUTIONS: How Wearables Will Boost CRM
The global market for wearable technology is expected to reach $8 billion in 2018, and that will help business keep in closer touch with their customers, enriching customer relationships.
QUEST: The Bottom-Line Power Of Developing Customized Apps
Apps serve as matchmakers between you and your customers, and the most successful apps have been skillfully customized to that purpose, writes Quest CEO Tim Burke.
TxMQ: Changing The Perception Of The Help Desk
It's always good when a blog post offers more cures than diagnoses. Here, Brian Wagner offers four suggestions to improve operations – and morale – on the service desk to counter two misconceptions.