Blog Roundup: Views From VARs
Submitted by Rick Saia on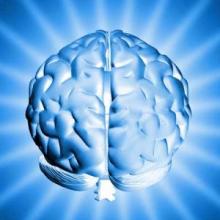 What's on the minds of VARs and solution providers? Each week, ITBestOfBreed will take a trip through their blogs in search of perspectives that can help broaden your knowledge of current information technology issues.
Here are three recent posts.
LOGICALIS: The Software Defined Blog – What Is It? Why Is It? What Are We Really Selling?
This post by Troy Vetter of Logicalis – No. 27 on CRN's 2015 Solution Provider 500 - addresses the results of a recent McKinsey survey about corporate IT spending priorities and who owns the budgets for them. Vetter's post offers three pieces of advice for you.
CDW: The Clock Is Ticking: Migration Options For SQL Server 2005 End Of Life
Got clients who are still running even a little bit of SQL Server 2005, just months before Microsoft ends extended support for it? In this post, Michael Mullery, a Microsoft SQL server solution architect with CDW – No. 6 on CRN's 2015 Solution Provider 500 - examines the three options clients have to move to a new version.
UNISYS: The IT Challenges Facing The Federal Government
Drones, the Internet of Things, sensor-based networks. Technologies such as these are surely impacting business, but agencies of the federal government are looking at them as well. Casey Coleman, a group vice president for Unisys – No. 19 on CRN's 2015 Solution Provider 500 – writes about a recent executives' conference that provided a forum for the sharing of ideas.