Blog Roundup: MSPs, BYOD And Secure Printers
Submitted by Rick Saia on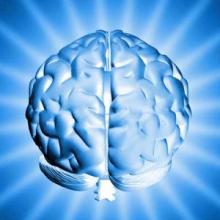 What's on the minds of VARs and solution providers? Each week, ITBestOfBreed scans their blogs in search of perspectives that can help broaden your knowledge of current information technology issues.
Here are three recent posts.
DATAPIPE: The MSP Bulks Up In 2016
Richard Dolan of Datapipe writes that managed service providers will build their muscle with customers this year, moving beyond a mere "stepping stone" to the cloud to becoming "key partners" in helping clients transform their IT infrastructures.
PCM: The Holidays Are Over; Are You Seeing A BYOD Hangover?
The growing popularity of mobile devices was reflected in website traffic statistics over the holidays, according to this blog post from PCM, No. 29 on CRN's Solution Provider 500 list. Does this mean a rise in Bring Your Own Device (BYOD) policies in the workplace? And might that widen the door to security risks?
SHI: How Secure Is The Office Printer?
Your customers place a lot of emphasis on securing the network, desktop devices and data, but have they overlooked their office printer? In this blog post, Chris Ihne of SHI shows how they can be used for bad intentions, and how printer manufacturers are responding to lessen that risk.