Big Data, Virtualization Key To Bringing Manufacturing Into Digital Age
Submitted by Matt Brown on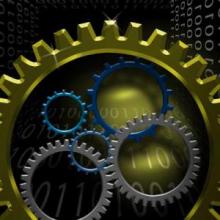 From the Internet of Things to Big Data, the manufacturing sector stands to make significant gains as more and more companies turn to digital solutions to make their operations more efficient and predictable.
In a recent Dell blog, Brian T. Horowitz lays out some of the most important things manufacturers can do to run a smarter, more streamlined business. Channel partners should take note. These are things you can help manufacturers achieve and the opportunity isn't small, Horowitz says.
Big Data analytics can help manufacturers take a faster, yet more complete view of their raw materials. Linking corporate ERP systems to plant control systems allows manufacturers to keep track of inventory over multiple locations and make better decisions about future orders.
Horowitz has more advice for manufacturers leaping into the digital age, all supported with real-life examples.
Click here see Horowitz's five tips for how manufacturers can make the digital transformation and ask yourself as a channel partner how you can find opportunity in those transformations.