Talk Back On LinkedIn: The Road Ahead For Partners Under The New Dell
Submitted by Rick Saia on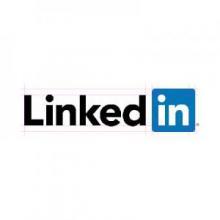 What opportunities does the now-official merger of Dell and EMC present for you? That's one of three new discussion posts on IT Best of Breed's LinkedIn page, and we invite you to comment.
Kaby Lake And The Potential For More Hardware Sales
Now that Intel has officially released its new, seventh-generation processors, will Kaby Lake unleash more demand for desktops and laptops that carry Kaby Lake? What are you hearing in the field?
Introducing: Dell Technologies!
Dell's purchase of EMC is now official, 11 months after the largest M&A in technology history was announced. If you're a partner of either company – now Dell Technologies in its merged state - how do you see the road ahead?
How Dimension Data, Cisco Come Together For A Cause, Using IoT
Cisco and Dimension Data have teamed up to use Internet of Things tools to protect endangered rhinoceroses in South Africa. Do you see other, similar potential uses for IoT?
(Not a member of the IT Best of Breed LinkedIn group? Click here and sign up today!)