Talk Back On LinkedIn: A Different Future With AI?
Submitted by Rick Saia on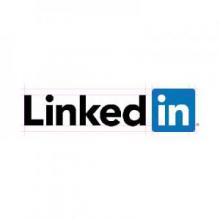 Will capitalists destroy capitalism through the development and rise of artificial intelligence? That's one of three new discussion threads on IT Best of Breed's LinkedIn page, and we invite you to comment.
Here they are:
Can Artificial Intelligence Do Real Economic Damage?
An article on Inc.com sees society moving toward a time when – because of artificial intelligence – the world will become "a vast playground of mediocrity" in 30 to 50 years, with capitalists essentially destroying capitalism. What do you think?
How To Talk IoT With Customers
As an add-on to last week's discussion post about bolstering application development teams to prepare for more revenue from the Internet of Things, here are a few insights from a session at this week's XChange 2016 conference about starting the sales conversation.
Satisfaction And Loyalty Don't Go Hand In Hand
Behavioral scientist James Kane explains the difference between satisfaction and loyalty to solution providers - and how that applies to their relationships with vendors and customers. Do you agree with his assessment?
(Not a member of the IT Best of Breed LinkedIn group? Click here and sign up today!)