Q&A: Blue Coat President On Why Cloud Security Is Very Crucial For Partners
Submitted by Sarah Kuranda on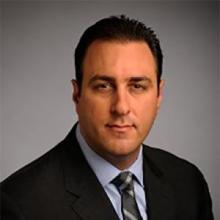 Blue Coat is investing more than it ever has in building out its cloud security portfolio. This week, the company took the next step in that investment, buying cloud security company Elastica for $280 million. The buy adds capabilities around threat scoring, use and endpoint behavior modeling, natural language-based DLP and cloud application SOC analysis. President and COO Michael Fey said these type of solutions are more important than ever for partners, as cloud security moves to the forefront.
More importantly, Fey (pictured) said partners are clamoring for a single vendor to provide a comprehensive portfolio of cloud and on-premise security solutions. Here's what Fey said partners need to know about the cloud security opportunity in front of them, and how investments from Blue Coat are positioning the vendor to help partners take advantage.
You've been busy at Blue Coat. How is everything going?
Things are going really well. We've really seen our business accelerate over the past year. We're growing faster than we ever have and the numbers are looking really great. The market is starting to realize the importance of an on-premise and off-premise offering. It's really driving growth for us and gave us the confidence for us to make this acquisition, which is a huge investment in what we believe is the future of security ...There's an entirely new stack required for the cloud and that's what this fits into. It helps Blue Coat define the stack for cloud protection. We financed this off our balance sheet and, in doing so, added on to what we had already done with our organic and inorganic growth ... We've been able to invest about half a billion dollars into the future of cloud security. That's really exciting for me because it not only affirms that things are going well now, but I see a really full future for us that (we) and our partners will be able to take advantage of.
What is your vision around cloud and where security has to be to fully secure that piece of the market?
We believe that the capability of protecting the cloud was a series of things coming together. It wasn't just the CASB market, it wasn't just the cloud gateway market, it was all of those things working in a coordinated fashion. We believe that it required someone to step up and build a cloud property that could help an organization have confidence that from one click they can deliver everything from malware protection to audit to control to analytics, all in one flow. To do it any other way required such a convoluted series of complex, cloud-based networking that most organizations wouldn't be able to guarantee the SLAs back to the end user ... We wanted to simplify that process, redefine what the new generation of cloud security looked like, and take it out of the niche vendors and get it into an enterprise platform.
One of the big faults that we saw with the current designs is that they acted as if the entire organization moves to the cloud instantaneously. As a result, you would have one type of security for your cloud-based interactions and another for everything else you do. We felt you needed to have that hybrid capability ... By stepping up the way we have and the way we've invested, we're helping our customers not only deliver better protection to the on-premise environment, but also move them comfortably and confidently into how they handle the cloud in the future.
It's a new opportunity. It's a massive new set of (total addressable market). This ... is incredibly large, which is a huge opportunity for us to grow how meaningful we are to our partners and consequently to our customers as well.
Would you say that you're the first company of your size to address this problem?
Without a doubt ... The competitive landscape is a series of VC-funded startups that are all tackling portions of this problem. It took us, our own development and two large acquisitions, to get to a point where we feel like we've got a full stack in the cloud. I do expect other large vendors will have to follow suit ... But, we believe that we've got a couple of years lead on the competitive base out there right now. Given the scale we're starting to reach, we're hoping we can pull away further rather than slow down. It is a very exciting time for us and we think it's not unlike when next-generation firewall showed up on the scene and the old incumbents weren't ready for it. We think we can catch the market and provide something to our customers that no one else can even come close to. If we execute, our channel and the company will see a massive share shift of the security wallet spend over the next five-year run.