Partners Welcome Docker's New Two-Tier Channel Program
Submitted by Joseph Tsidulko on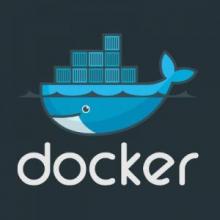 (NOTE: This story was originally posted to CRN.com Sept. 13.)
Channel partners of Docker may see more opportunities after the maker of the game-changing Linux container technology launched a new program to for partners deploying its flagship product.
Docker's this week introduced a two-tiered program for partners that will step up the vendor's channel sophistication, prompted by last February's launch of Docker Datacenter, a solution for enterprises looking to self-service container deployment — a capability Docker describes as Containers-as-a-Service.
The new program from the San Francisco-based startup leading the container tech revolution introduces Professional and Premier tiers for partners of all stripes that are reselling its enterprise container management platform.
[Related: Docker Acqui-hires Engineering Team Behind Aurora, A Crucial Twitter Technology]
While Docker has attracted a vast network of solution providers deploying its open-source technology — a container runtime that quickly became the de facto standard in the industry — a much smaller cadre of those partners is reselling Docker Datacenter.
The product bundles two essential services for large-scale container management and orchestration projects: Universal Control Plane, a container cluster manager; and Docker Trusted Registry, an image repository that runs behind the customer firewall.
Docker integrators say those technologies enable something increasingly sought by large enterprise customers: a continuous integration/continuous delivery pipeline for rapid software deployment.
Docker has had a partner program for more than a year, but a far simpler one. That initial program focused on merely on-boarding "authorized" partners — consultants, resellers, global integrators and strategic partners like Hewlett Packard Enterprise and IBM — and certifying their capabilities across a few disciplines involving its technology.
"We're just taking the next step," said Alan Geary, Docker's director of channels and alliances.
Chris Ciborowski, CEO of Nebulaworks, an early Docker partner based in Southern California, told CRN the program will enable more firms to resell Docker solutions, and those already doing so to differentiate their capabilities.
For a company like Nebulaworks that's "grown up in lockstep with Docker," he said, "it puts us in a little more rarified air, puts us in front of companies not just seeking to pick up a couple licenses, but to remove constraints in the IT supply chain."
In addition to developing its channel, Ciborowski said, Docker is looking to help partners showcase their capabilities as far as consulting and enablement.
"As the market matures, and companies pick up the technology, it becomes an easy way for their customers that need the enablement to connect directly to us," Ciborowski said.