Palo Alto Networks CEO: Here's What Leads An SMB To Buy A Security Platform
Submitted by Meghan Ottolini on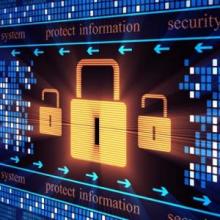 (NOTE: This story was originally posted to CRN.com Nov. 1.)
Headlines about security hacks may be enough to scare a business executive into calling his IT service provder, but the head of Palo Alto Networks suggests that you shouldn't ignore  what might be happening inside his company's own systems.
Buying triggers for security customers can range from seeing a hack in headlines to word-of-mouth recommendations, but Palo Alto CEO Mark McLaughlin said that in the security platform business, it's often detection alerts from a company's systems.
"The biggest [buying trigger] is the overwhelming number of just detection alerts that are happening," McLaughlin said in response to a question at last month's Best Of Breed Conference in Atlanta, hosted by IT Best Of Breed's parent, The Channel Company. "This would be true in a very large enterprise, but it would probably be even more painful in smaller businesses."
"If you have a traditional security setup, what's happening more often today than not is you're getting a lot of alerts. So you could have lots of technical capabilities, and the result of that is you get more and more alerts," he explained.
That begs the question, what does an SMB do when it's alerted to a breach? The problem becomes even more dire when alerts climb into the thousands.
"If you're fortunate enough to pay attention to the right one, that's where the work begins," McLaughlin said.
That's where Palo Alto Networks' platform approach comes into play. In an SMB, there's typically a small amount of people who can actually deal with alerts, and it's unlikely that those alerts are going to decline on their own. Palo Alto Networks' automation solves those hurdles for SMBs, according to McLaughlin.