Meet The Cloud Broker: Helping Partners Help Customers
Submitted by Gina Narcisi on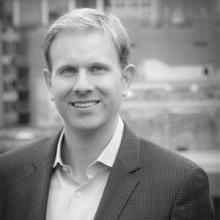 The cloud is taking off and many partners - including the traditional VAR - want a piece of the recurring revenue pie that cloud services promise. But instead of simply reselling low-margin cloud offerings, solution providers can wrap their own professional services around cloud solutions and act as a cloud broker to their customers.   
 
Not many solution providers have taken up the role of cloud broker, but Avant Communications, a telecommunications and cloud services provider that focuses on IT consulting, is already seeing success with it, weaving cloud brokering into its business model. The CEO of Chicago-based Avant, Ian Kieninger, shared how he believes the cloud brokerage model is set to explode, and what interested partners must know. Here are excerpts from a recent conversation.
Tell us a little about Avant's business model, and what kinds of providers you partner with.
Our business model is very similar to that of a distributor or a master agent. Our history does come from telco side, which I think gives us a little bit of an advantage because those service providers are much like the cloud providers – all their products are OPEX or monthly recurring services. … We are a cloud aggregator if you will, or a sales enabler. We go out and enable VARs and solution-provider partners to build their own cloud practices. Whether that practice looks like a cloud broker or reseller model, it depends on the type of business, and if they are an agent or a VAR. Ultimately, we create a package on the supply side. We've gone out and started agreements early on with service providers before anyone knew of (providers like) NaviSite or Terremark, and those agreements were to help take their services to market and distribute them through the agent and VAR community.  
In the last couple of years, people were edging toward the cloud, and (many) VARs aren't used to talking about monthly recurring services. (Most) are still beholden to the hardware (vendors and VARs) need to figure out the point (in which) they shift to cloud services. We know how to work with (cloud providers) and put those services in a nice package with sales enablement tools. We give these toolsets to the partners so they can ultimately take this complex product they might be uncomfortable with to market.
What kind of clouds solutions are you advising partners on today?
We boiled it down to our "six columns of cloud." We created this methodology because we believed there was a gap in this knowledge set. Solution providers' customers wanted to talk about cloud, but how do you productize something that's not a product? Most solution providers are building solutions, but they are still based on products, so we were trying to connect the dots.
The six columns of cloud are (unified communications) as a Service, infrastructure as a service, cloud backup and disaster recovery, cloud storage, hosted email and archiving, and desktop as a service. When you look at cloud solutions that are available, these are the six general (categories) that we found resonate with our agents and VARs that sell to end users. We are also adding a seventh column soon -- security as a service -- because that's one of the hottest topics this year.