IBM Partners Could See Variety Of IoT Opportunities
Submitted by Meghan Ottolini on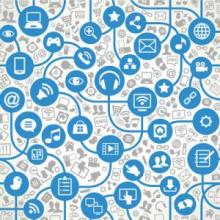 (Note: This story was originally posted to CRN.com Sept. 6.)
If you're an IBM channel partner with customers in such vertical industries as manufacturing and retail, you may want to pay attention to what Big Blue is doing with the Internet of Things.
IBM has brought IoT to the mainstream through implementation in a variety of verticals, from manufacturing to retail. Pete Karns, a vice president for the vendor, says that while IoT as technology can be complex, IBM keeps the value proposition simple.
"We, first of all, look at it really simply as we help our customers really make sense of the data that the IoT is generating," he said.
The opportunity for channel partners is in managed services, helping end users make sense of the new world of IoT.
"A lot of the clients we serve do not have the capability to connect the dots for an integrated solution," Karns said.
So where are those clients?
"We see a lot of demand for manufacturers that are building things that they want to connect when they are in the field, so large industrial products, consumer appliances, medical devices – things of that nature," Karns said.
But IoT has also gained traction in less expected verticals such as insurance, where insurance companies want to gain more data for insight into customer profiles.
In retail, "retailers are looking to provide a better customer experience, but also better manage their stores," according to Karns.
"It depends a bit upon the value [proposition]," he said.