Former MSP Enters Next Phase Of Its Transformation As Security Vendor
Submitted by Jimmy Sheridan on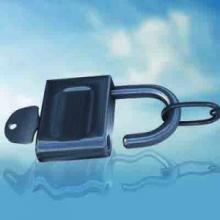 (NOTE: This story was originally posted to CRN.com Sept. 14.)
A former managed services provider has found a new and thriving life as a security vendor.
Phalanx Secure – formerly Raven Data Technologies – has launched a reseller program as it moves away away from its MSP roots and leverages its security operations center-as-a-service solution through channel partners.
The solution, according to Matt Johnson, founder of the Baltimore-based security vendor, is "about allowing MSPs to provide [an] enterprise-level security operations center at a price point that is affordable."
[Related: MSP-Turned-Security Reseller: How Revenue Tripled In Year 1]
Through its partner program, Phalanx is offering the service to MSPs, providing 24/7 monitoring through the vendor's Trident cybersecurity platform.
The operations center is staffed by trained Phalanx professionals, and, according to a company statement, will also protect end users against hacking attempts and other security threats.
Johnson said he's looking to partner with service providers that serve the SMB market because Phalanx' solution was built to scale and is affordable for those MSPs.
The price is about a third cheaper than those of some competitors, Johnson said.
Phalanx, which now sells exclusively through the channel, started in the security space in 2014, transforming from an MSP to a security consultancy before it decided in August to forego direct sales.
The highly competitive MSP environment led Johnson to adjust his business model to differentiate his company. So, in 2014, he shifted the company's focus to security.
In an earlier interview with CRN, Johnson said the initial transition to security was good, and as Phalanx began to offer more security services, business continued to improve.
In its first year as a security consultancy, Johnson said his company was growing by more than 300 percent.
To Johnson, the Phalanx partner program is about assisting MSPs that need to add security.
"It will allow MSPs to focus on what they do best - managed services - but allow us to be able to help protect their clients," Johnson said in an email to CRN. "You can't be an expert in everything, so our goal is to let Phalanx guide and assist MSPs."
Phalanx has already gained 10 reseller partners in its first month as a channel-only business, Johnson said. But he added that the company is just getting started and continuing to look for more partners.
"Let's all work together and we all make more money in the long run," he said.