Education Gold Rush: K-12 To Shell Out More For Tech Tools
Submitted by Rick Saia on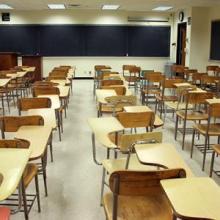 If you have business within the K-12 education market, you may have the potential to pick up more over the next few years, based on the findings of business research firm Research and Markets.
Research and Markets, based in Dublin, Ireland, predicts that the global market for "smart" education and learning solutions will grow more than triple between 2016 and 2021, from $193.2 billion to $586 billion, with North America having held the largest share of last year's market.
Altogether, it amounts to a nearly 25 percent compound annual growth rate in smart education and learning tools through 2021, Research and Markets said in a statement, released Friday.
[RELATED: Channel Opportunity: Schools' Shift To Personalized Learning]
Newer technology, increased collaboration between hardware vendors and educational content providers, and more connectivity of handheld devices were cited as keys in the projected rise. Research and Markets also mentioned the "rising significance" of e-learning as a way to boost student productivity.
The results were not a surprise to Adam Petrovsky, who leads the government and education practice for New York-based solution provider giant Logicalis – No. 30 on CRN's Solution Provider 500.
Focusing on U.S. schools, Petrovsky said in an email to ITBestOfBreed that "there is pent-up demand that schools … have been simply putting off for a variety of reasons," such as budget, a lack of adequate infrastructure, and an "unclear direction" for standards.
That lack of adequate infrastructure is "the single biggest obstacle schools continue to have," Petrovsky added. "There is a big difference between schools that have implemented 1-to-1 laptops or tablets" to help complete some school assignments "versus digitization of the learning environment. Schools are finding that their broadband connectivity, their WAN, LAN and WLAN, are simply not capable - nor secure enough - to manage real e-learning."
Petrovsky predicts a "wake-up call" for schools when it comes to technological advancement. "Textbooks bought in [or before] 2005 … are ready to be re-bought or a decision [must be] made to go digital," he said. "Schools that have not invested heavily in infrastructure will be [pressured] to keep pace."
Want to know more about technology trends in the K-12 space? Here are three recent articles of interest.
EDUCATION DIVE: The K-12 EdTech Agenda For 2017
Technology leaders from three school districts weigh in with their predictions for tech's impact in the classroom.
EDTECH: Executing A Digital Transformation In K-12
Eric Sheninger says K-12 leaders need to follow a process to assure themselves that they're making the most of education technology.
E-SCHOOL NEWS: A Look At 18 Trends In Education Technology
What do education industry experts see as key trends? For the long run, redesigning learning spaces and rethinking how schools work.