Blog Roundup: How To Handle 5 Cybersecurity Threats
Submitted by Rick Saia on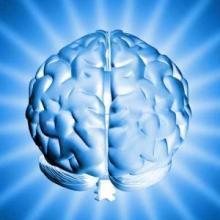 What's on the minds of solution providers? ITBestOfBreed scours their blogs in search of perspectives that can help broaden your knowledge of current information technology issues.
Here are three recent posts focusing on cybersecurity threats, the intersection of wearable technology and biometrics, and how to manage vendor risk.
DLT SOLUTIONS: 5 Cybersecurity threat trends to be aware of in 2016
Don Maclean, chief cybersecurity technologist for DLT, looks at five trends from three points of view -- attack method, target platform and target organizations – and discusses what to do about them.
UNISYS: Biometrics and wearable technology: inevitable marriage?
In the first of a four-part series, John Kendall takes the cover off recent industry studies and concludes that the future is bright for wearables -- especially in three vertical industries – and, bv extension, biometrics.
OPTIV: A template to assess vendor risk
Michael Myaskovsky of Optiv offers five steps a company should take to evaluate the potential risk of working with a vendor, from developing a list of necessary questions to assessing internal capabilities of managing the relationship.