Blog Roundup: The Cloud And Your Customer
Submitted by Rick Saia on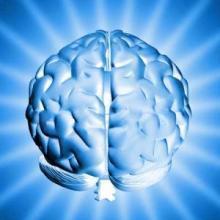 As cloud technologies gradually consume a greater percentage of IT spending, how should businesses use them? Manage them?
This blog roundup highlights four recent posts by solution providers that can answer some of those questions and enhance your understanding of cloud migration and management efforts among your customers – and your would-be customers.
CAPGEMINI: When the CEO needs to be convinced
The technology case for a cloud migration is clear, but what about the business case? Alexander Sciberras explores that issue, and offers what solution providers should know about taking the cloud conversation beyond a client's CIO.
INSIGHT ENTERPRISES: Is hybrid the way to go?
Shay Moser writes that on-premise IT is not going to disappear because enterprise environments are multifaceted enough that to be an ideal strategy.
CSTOR: How can you secure the cloud?
While cloud security is improving, Gregory Kiker says, the risk of losing sensitive data still exists. That's where a cloud access security broker may be a help for business, he writes.
ONE NECK IT SOLUTIONS: Overseeing a multi-cloud environment
Reanna Gutierrez addresses five benefits of cloud governance for a business that's using multiple clouds from several vendors.