Blog Roundup: Best Practices For Hybrid Cloud Migrations
Submitted by Rick Saia on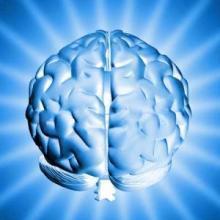 What's on the minds of solution providers? ITBestOfBreed scours their blogs in search of perspectives that can help broaden your knowledge of current information technology issues.
Here are three recent posts focusing on hybrid cloud, IT service delivery and the growth of mobile technology.
QUEST TECHNOLOGY MANAGEMENT: 8 best practices for going hybrid cloud
For businesses that want to design, build and deploy a hybrid cloud, Tim Burke offers eight tips to lessen the dependence on on-premise environments while not fully embracing the public cloud just yet.
PERFICIENT: Take the worry out of going mobile
David Sheets writes about the latest statistics from Forrester Research that show the growing presence of mobile technology and what companies must do to embrace the "freedom" that comes with it.
CAPGEMINI: The 'outside in' approach to IT design and delivery
Cliff Evans addresses the "plug and play" services model, which is key for an organization embarking on a digital journey.