Best Of Breed Conference Preview: Palo Alto's Mark McLaughlin On Security
Submitted by Rick Saia on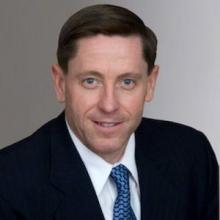 In the new world of information security, Palo Alto Networks has stood out with its Next-Generation Security Platform, and it appears to be the fuel that helped drive "unprecedented" growth in its most recent quarter, according to CEO Mark McLaughlin.
Palo Alto ended its 2016 fiscal year with a 49 percent year-over-year revenue jump with $1.4 billion in sales, while its fourth-quarter margins alone grew a whopping 79.4 percent, to $46.2 million.
During the earnings call for that quarter, McLaughlin (pictured) said Palo Alto stands apart from competitors that are either selling legacy firewalls or disjointed point solutions.
Days before that call, the Santa Clara, Calif.-based vendor rolled out new programs for partners around cloud security and managed security solutions, which partners welcomed.
At next week's Best of Breed Conference in Atlanta – sponsored by IT Best Of Breed parent The Channel Company - McLaughlin will be one of three IT vendor executives who will be interviewed by Robert Faletra, CEO of The Channel Company.
In the video clip below, CRN's Sarah Kuranda talks about Palo Alto and its CEO.