Notable Nuggets: News You Can Use To Launch Conversations – And Maybe Sales
Submitted by Rick Saia on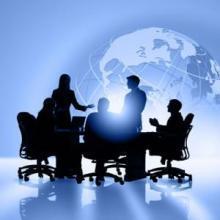 Looking for more insight into what clients may be thinking or doing? Here are four new items from last week that could lead you to more sales opportunities.
PUBLIC SECTOR: NEW-AGE TOOLS TO HELP RECUIT AND RETAIN
Want more public sector revenue? A new report from solution provider giant Accenture believes public-sector agencies must adopt emerging technologies – such as machine learning and artificial intelligence – to attract and retain more employees with technical chops. The report surveyed nearly 800 public sector professionals in nine countries to identify emerging technologies being implemented or piloted. The technologies include advanced analytics/predictive modeling, the Internet of Things, intelligent process automation, video analytics, biometrics/identity analytics, machine learning, and natural language processing and generation.
THE SHIFT TO UCaaS: DOMINATING PREMISE-BASED PBX BY 2020?
Looking to cash in on UCaaS? Just over half of businesses are expected to adopt cloud unified communications by 2020, surpassing premise-based PBX as businesses of all sizes shift to the cloud for unified communications, team collaboration and contact center services, according to BroadSoft. The company's second annual survey of global telecom providers and industry leaders, taken in 2016, revealed that respondents expect the UCaaS/Hosted PBX share of new lines shipped to reach 51 percent by 2020, up 10 percentage points from 2015. The most significant change in optimism for cloud adoption is occurring in the large enterprise segment, where telcos expect 45 percent of large enterprises to adopt UCaaS/Hosted PBX by 2020, a jump of 25 percentage points from 2015.
POINT OF REINFORCEMENT: SECURITY, INFRASTRUCTURE MANAGEMENT TOP LIST OF AUDITORS' TECH CONCERNS
Cybersecurity and privacy issues, along with infrastructure management and emerging technologies, rank as the top technology challenges organizations face today, according to a survey report from global consulting firm Protiviti and ISACA, a global business technology professional association for IT audit/assurance, governance, risk and information security professionals. And be sure you're ready to talk with auditors. The survey of 1,062 IT audit and internal audit leaders and professionals found that IT audit is also becoming more involved in major technology implementation projects within organizations.
PUBLIC CLOUD: SMALLER PROVIDERS LOSING GROUND TO MICROSOFT, GOOGLE, IBM
If you partner with Microsoft, Google or IBM on public cloud, this may be encouraging. Each of the three is gaining ground in the public cloud services market, but at the expense of smaller players, according to fourth-quarter 2016 data from Synergy Research Group. The three vendors combine for 23 percent of market share for public IaaS and PaaS. But that's far behind the clear leader, Amazon Web Services, which owns 40 percent.