News You Can Use: Where Integration Projects Begin
Submitted by Rick Saia on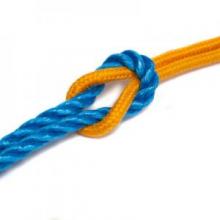 If you have clients looking for better technology integration, there are two parts of the organization where you should start. And, learn how to be a help to law firms, healthcare providers, and healthcare payers.
ARE FINANCE AND HR LYNCHPINS TO BETTER INTEGRATION?
If you have a customer that wants more seamless connections within the organization, look to the finance and human resources functions first. That's the upshot of new research conducted by Oracle and the MIT Technology Review, the organizations announced this week. Their global survey of 700 C-level executives in finance, HR and IT found that a shared finance and HR cloud system is a critical component of successful cloud transformation initiatives. Among the benefits of integrating enterprise resource planning (ERP) and human capital management (HCM) systems is easier tracking and forecasting of employee costs for budgeting purposes, the research uncovered. Also, integrated HCM and ERP cloud systems improve collaboration between departments, with 37 percent of respondents noting that they use the cloud to improve the way data is shared. Meanwhile, 46 percent of finance and HR professionals say a full cloud deployment has led to significantly improved collaboration between departments, and nearly half expect a significant improvement in the next two years, the study found.
SECURITY HOLES AT LAW FIRMS?
Most U.S.-based law firms are exposing themselves to cybersecurity vulnerabilities and mostly unaware of intrusion attempts by hackers, according to Logicforce, a business and technology advisor to law firms. This looms as critical for the legal profession as corporations take a more proactive approach with their data security initiatives and are turning up the heat on their law firms with more audits, Logicforce says. Approximately 40 percent of law firms in a Logicforce study underwent at least one client data security audit. Logicforce predicts a jump in that to 60 percent by the end of 2018. Two key findings from the Logicforce report: An average of 10,000 intrusions occur every day at law firms, and both large and small firms are equally at risk of being hacked.
CAN YOU HELP SOLVE A COLLABORATION CONUNDRUM IN HEALTHCARE?
Healthcare payers and providers want to collaborate more closely in delivering better value to patients, but technology is partly to blame for standing in the way, according to Availity, a health information network. In a survey it recently conducted, Availity found that payer-provider partnerships to strengthen collaboration on value-based care initiatives – those designed around patients, such as quality of delivered care – are vulnerable to poor data transparency, competing business goals, and "significant administrative burdens," it said in a statement. The survey of nearly 450 payers and providers found that most believe improved collaboration will generate more profits, but also suggested that many of the same data-sharing and administrative issues that are endemic to the traditional fee-based healthcare remain in value-based initiatives. And, a solid majority view administrative waste as a significant contributor to ongoing communication problems. Meanwhile, more than 90 percent of providers and 68 percent of health plans continue to rely on the phone as the most common communications channel, with long wait times seen as a key weakness in that channel, Availity found.