News You Can Use: Sales Opps In 3 Industries
Submitted by Rick Saia on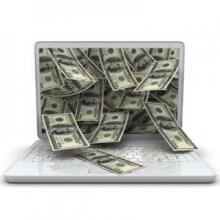 If you're looking for more business from investment houses, retail firms and higher education, here's a roundup of data from three technology providers that can help you launch or steer a conversation.
INVESTMENT FIRMS PONY UP MORE FOR TECHNOLOGY AND SERVICES
Driven by security concerns, as well as regulatory and compliance issues and better management of client relationships, about three of every four investment firms plan to spend more on technology and operations this year, with an average increase of 9 percent, according to solution provider giant SS&C Technologies Holdings. The Windsor, Conn.-based company – No. 33 on CRN's Solution Provider 500 – said security – especially cybersecurity – is a key driver in the increase, while the firms surveyed also plan to invest a little more than they did last year on non-core services on both the technology and operations sides. The results show that providers of financial technology "need to continue to step up" to help companies with today's "complex industry dynamics," said Robert Roley, general manager of SS&C Advent, a branch of SS&C that serves financial firms.
RETAILERS FIND TECH SKILLS GAP BLOCKS USE OF ARTIFICIAL INTELLIGENCE IN MARKETING
While business decision makers in retail and ecommerce see a benefit from using artificial intelligence (AI) tools in their marketing functions, seven of every 10 believe their marketing teams lack the technical skills to leverage the technology, and don't necessarily understand AI marketing, according to global marketing company Emarsys. Indianapolis-based Emarsys, which commissioned Forrester Consulting to study AI among retail and ecommerce firms, found overwhelming support for using AI-powered marketing to make their marketing teams more efficient and effective, as well as enabling them to focus on more value-generating tasks. Forrester polled over 700 businesses in the U.S., U.K., Germany, France and Australia, with annual revenues from $50 million to more than $5 billion. The sales opportunity is apparently there: 78 percent of retail organizations polled said spending on AI marketing technologies will increase over the next 12 months by at least five percent.
COLLEGES GETTING SMARTER WITH TECHNOLOGY
Do you have clients in higher education that are getting better with their use of information technology? That's what's happening as colleges and universities ramp up their IT capabilities to meet growing demand generated through increased spending on educational technology, according to TeamDynamix, a cloud software developer for the higher education market. In new research, TeamDynamix cited a 20 percent increase in IT maturity among colleges and universities over last year, with the greatest increases around tools that enhance the student experience, with what it called sharp improvements in response time and self-service capabilities. The study, which looked at 179 schools, also asked them to identify and prioritize their top initiatives over the next 18 to 24 months. The top three have clear impact potential for solution providers. They include integrating project and service management to allow for outside IT services as a way to deal with limited resources, and integrating IT and other services on a single technology platform.