News You Can Use To Launch Sales Conversations
Submitted by Rick Saia on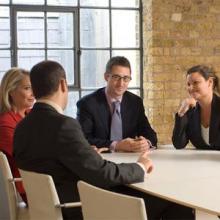 Looking for more insight into what clients may be thinking or doing? Here are four recent items – three focusing on security - that could lead you to more sales opportunities.
BEST DEFENSE? SECURITY 'NERVE CENTER' CAN PROVIDE A GOOD OFFENSE
Some businesses are turning to security operation centers or intelligence centers as part of their plans to combat cybersecurity threats, according to The Institute of Internal Auditors (IIA) and Crowe Horwath, a provider of governance, risk and compliance services. A report by the organizations found that more than one-third of chief audit executives surveyed are turning to both formal and informal security operations centers. Interviews with the audit execs confirmed that a growing number of organizations recognize that "100 percent protection 100 percent of the time" is not achievable, according to a statement by the IIA and Crowe. Businesses can employ more of an "offensive and proactive" posture that focuses on learning about how certain threats operate, how to limit or mitigate them, and how to cut response time, according to the report. Got a client who's leaning toward this approach? Maybe you have expertise that can help.
Click here to register for a free copy of the report.
DPaaS – ESPECIALLY AMONG SMBs – WILL SOAR THROUGH 2022
Increasing concerns over data loss, a rise in need for backups and archives, and governance, risk and compliance are expected to drive global growth of data protection-as-a-service through 2022, according to Allied Market Research. Its report, released last week, foresees a combined annual growth rate for DPaaS of 31.5 percent from 2016 to 2022, reaching $28.9 million, with most of that coming out of North America. And much of that could come from the SMB market. While large enterprises will dominate the spending, small and mid-size businesses will witness the "fastest growth" over the seven years as more of them deploy cost-effective solutions, according to a statement from Allied. And, while private cloud deployment models generated the largest DPaaS market share in 2015, the hybrid cloud is expected to register the fastest growth during the following seven years, the report said.
For more on the report, click here.
PICK YOUR POISON: DATA BREACH OR MALWARE INFUSION?
Data breaches and malware injections pose the greatest risk to cloud security, more so than account hijacking, insider threats or other security hazards, according to systems integration powerhouse CompuCom. In an online survey it conducted of more than 500 IT professionals from mid-January through last week, data breaches and malware was cited as the biggest cloud security concern, cited by 36 percent of the IT pros. That was followed by hijacking of accounts, at 24 percent, and lack of end-user education, at 20 percent, according to a statement from CompuCom, based in Plano, Texas. Upshot? Beyond the protection technologies, if you have the in-house education and training expertise to help a company's end users protect their accounts and practice better security, that could be a good starting point when talking with an overtaxed IT department.
RETAILERS ZERO IN ON DIGITAL TRANSFORMATION
Retailers like to go where the shoppers are – which today means everywhere. That's why digital transformation is the top priority among retailers, according to the results of the fourth annual report on the industry by JDA Software Group, Inc., conducted by PricewaterhouseCoopers. The survey of more than 350 global retailers found that 69 percent of executives plan to spend more on digital transformation over the next year, led by mobile-enabled applications (chosen by 85 percent of respondents), big data (86 percent) and use of social media data (85 percent). And the survey suggests that it might be a good time for solution providers to seize opportunities here: More than half of respondents – 52 percent – have not defined or started implementing a digital transformation strategy yet. Also, only 40 percent of U.S. retailers are more likely to be implementing their defined digital transformation strategies (compared with 58 percent in China), with 19 percent struggling to or choosing not to define this strategy.
Click here to learn more.