News You Can Use: Industries That Could Use Your Help
Submitted by Rick Saia on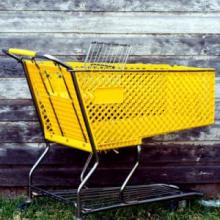 Looking for opportunities in retail, healthcare and logistics? Here are recent research findings that give you better insight into the industries, with the possibility of finding new sales opportunities.
RETAIL: MORE NEED FOR ACTIONABLE CUSTOMER DATA VIA TECHNOLOGY
Got retail customers in need of better analytics? Most decision makers at U.S. retailers say they have enough actionable data to get a good picture of their customers, but slightly more than half are using written, non-automated records to gauge the customer experience, according to Darius For Retail, a technology vendor for several retail sectors. Darius said 76 percent of retailers represented in a recent survey claim to have enough actionable data, but 55 percent resort to non-automated data to measure customer experience. The survey – which it conducted with Sapio Research – also found that although 65 percent of retailers report that they don't have budget limitations, 11 percent are not using any retail technology to gather customer data.
HEALTHCARE: PRESCRIPTION FOR MEDICATION ERRORS?
Making sure patients have the right medications is a critical discipline in the healthcare industry, but three of every four hospital executives say their chief concern about the practice is incomplete and inaccurate medication data, according to the results of a survey conducted by the College of Healthcare Information Management Executives (CHIME) Foundation on behalf of DrFirst, a provider of e-prescribing and medication management solutions. That high level of concern is there although nearly 83 percent of respondents report that medication reconciliation is a multidisciplinary effort across their organizations. But there's one key, potential trap: Nearly 60 percent cite inconsistent practices across departments, disciplines and shifts. The opportunity for solution providers? Find the clients that need to get better data surrounding medications, and boost patient engagement through technology, DrFirst recommends.
LOGISTICS: SOFTWARE ADOPTION TO HELP DRIVE GROWTH
The adoption of various software solutions, such as cloud ERP and supply chain management tools, is expected to help the third-party logistics market grow to $1.1 trillion by 2024, up from $750 billion last year, according to Global Market Insights. That forecast is linked to what Global Markets calls an increasing focus of manufacturers on their core businesses and sub-contracting activities in which they have less expertise. In addition, the growth in the e-commerce industry is expected to drive the market due to an increase in demand for fast delivery, efficient inventory management, freight forwarding, and individualized shipping time. On the software front, an increase in efficiency and a significant cut in costs enable providers to increase profit margins, Global Markets said in a statement. Meanwhile, features such as inventory tracking and online documentation for international freight are attracting manufacturers toward the 3PL solutions, the company said.