How To Land The Sale By Saying The Right Things
Submitted by Rick Saia on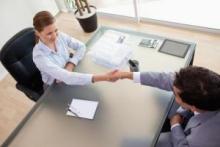 What does it take to win at sales?
For most buyers, it's about making personal connections with a sales representative who can connect what the buyer needs with what the vendor is selling.
According to global sales consultancy and training firm RAIN Group, 62 percent of buyers believe companies that win at selling made personal connections with them.
"They convince buyers they can achieve maximum return, the risks are acceptable, and the seller is the best choice among all options," RAIN Group says on its website. "They collaborate with buyers by bringing new ideas to the table and working with buyers as a team."
That's what John Harris keeps in mind when he's looking to hire someone for his sales team.
"What we look for is folks who can have a business conversation, understand the outcomes customers are looking for, [and] then be able to connect the dots with the various solutions that we put together for customers," said the CEO of Aspire Technology Partners of Eatontown, N.J., No. 318 on CRN's Solution Provider 500.
Do you want your sales reps to get better out of the starting gate? Here are three web resources you can read – and pass along to them.
EYESONSALES: How to win a sales meeting in the first 13 minutes
Jeff Winters of Sapper Consulting outlines five steps that can launch your first sales meeting with a prospective client the right way. It comes down to being yourself, steering the conversation and getting to know the client's business and industry.
INC.COM: Avoid these seven bad habits
Peter Economy's list covers several qualities of today's sales professional that can manifest themselves in the opening few minutes of a sales conversation.
HUBSPOT: Don't be a weasel by speaking these words
Sales prospects want clear answers to questions. Here are nine "weasel words" and phrases you should avoid, and why you want to prevent them from coming out of your mouth.