Businesses Turn To Channel For Cloud Help Amid Growing Azure Use
Submitted by Rick Saia on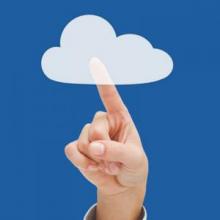 Azure use is climbing and businesses are relying on channel partners to help them squeeze out the various business and technical benefits that Microsoft's cloud service can deliver, according to an online survey by Microsoft partner NetEnrich.
The survey, completed online last month by more than 80 IT professionals at large and mid-market companies, found that many of them cited channel companies as key to their use of and success with Azure, NetEnrich said in a statement. NetEnrich found that 67 percent of businesses represented were "very likely" to use a managed services provider in the next year to migrate to Azure or manage their cloud or on-premises environment.
The survey revealed that the top benefit of working with an MSP to manage Azure was security, backups, disaster recovery planning and protection (cited by 72 percent of the survey field). The second biggest benefit was discovery and inventory of IT resources (65 percent), followed by assessment of cost and ROI and to develop a cloud roadmap (59 percent).
[RELATED: Partners See Major Azure Windfall As Microsoft Scraps Pay-As-You-Go Policy]
Meanwhile, 63 percent of respondents prefer to work with small, nimble service providers or individual consultants, NetEnrich said.
Some of the survey numbers were not a surprise to Jason Rook, vice president of customer and partner success for Chicago-based 10th Magnitude, one of the fastest-growing strategic service providers of Azure.
"It is basically a race out of the data center for customers right now," Rook told ITBestOfBreed, citing how "aggressively" businesses are moving to public cloud infrastructure.
"The cloud is not a destination; it's a business model," added Ric Opal, senior director at Oak Brook, Ill.-based Microsoft partner SWC Technology Partners. "For the customer to leverage a cloud business model, they have to understand where to get started."
That, he said, is where the services come in.
The results of the NetEnrich survey come about two weeks after a strategic shift by Microsoft in which the vendor ditched its pay-as-you-go direct sales policy on Azure. Instead, new customers under Microsoft's Products & Services Agreement were to be directed to cloud solution providers. Partners who talked with CRN last month said the move would spell a big windfall for Microsoft's channel partners.
"Microsoft is leveraging its partner ecosystem quite heavily in the cloud," better than two other public cloud giants, Amazon Web Services and Google, said Chris Joseph, vice president of product management and marketing at NetEnrich, based in San Jose, Calif. "We are seeing some of the fruits of those investments."
Among the other findings in the NetEnrich survey:
62 percent of respondents operate a multi-cloud environment that includes Azure;
47 percent say the top expected benefits of using Azure are reduction in total cost of ownership, on-demand availability, business continuity and geo replication;
35 percent of respondents say the greatest benefit of using Azure one to two years from now will be cost savings, which will allow IT staffs to dedicate more time to business projects; and
30 percent say the greatest challenge with Azure adoption is data security and privacy concerns, followed by budgetary constraints, at 28 percent.
Rook, of 10th Magnitude, called the last finding "interesting," and points to a tight market for cloud talent. "The supply of cloud talent in the marketplace is constrained right now, which is why these customers are looking to strategic service providers who have the talent and experience to get them to the cloud," Rook said.
Joseph defended Microsoft's efforts to improve Azure's security, saying the vendor has done a "very good job." Rather, he points to a continued belief among businesses about the security of public cloud.
"They probably still feel the public cloud is not quite there," he said.