Blog Roundup: Your Customers' IT Organizations
Submitted by Rick Saia on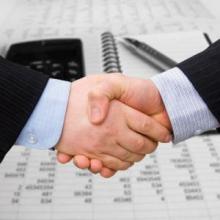 A critical part of the sales process for solution providers is knowing your target business, especially the critical decision makers within its IT organization – and even outside that group.
So, it pays to know how the business makes its IT buying decisions and what influences those decisions. Here are four recent blog posts from solution providers that focus on the role of today's chief information officer, the impact of "shadow IT," and the future of IT work amid the rise of robots.
CAPGEMINI: The reinvention of the CIO
Vikrant Karnik outlines three traits that describe how the chief information officer must position himself or herself as a player in today's business world.
ONENECK IT SOLUTIONS: How do you manage Shadow IT?
This post by Reanna Gutierrez offers six suggestions to corporate IT organizations in reining in those who use unsanctioned applications and devices.
AVANADE: Bringing Shadow IT into the light
Embrace shadow IT rather than ignore it or shut the door in its face, writes Bernadette Harkin. She tells of a recent conversation with a client who provided an example of how embracing shadow IT can be a help rather than a hindrance.
DXC TECHNOLOGY: Keeping the robots away from your livelihood
Chris Nerney delivers a dose of good news for IT professionals: For the most part, their jobs will be "robot proof" for the foreseeable future.