Accord Offers Mobility Solutions That Can Lead To More Customer Wins In The Channel
Submitted by Gina Narcisi on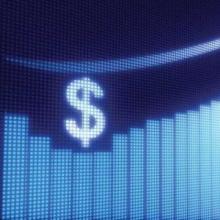 (NOTE: This story was originally posted to CRN.com Jan. 12.)
In a world in which hardware revenues are falling, solution provider DataXoom is helping the channel add lucrative mobility solutions and services to their repertoires via a new relationship with IT distributor Tech Data.  
DataXoom, based in Walnut Creek, Calif., specializes in wireless and mobility solutions for business customers. On Thursday, the company revealed an agreement with Tech Data exclusively to CRN that will grant the distributor's channel of thousands of reseller partners access to DataXoom's wireless program.
By adding mobility services to their hardware-centric portfolios, partners won't be leaving recurring revenue opportunities on the table and could pick up more customer wins with a complete mobility offering, according to Chris Hill, CEO of DataXoom.
Wireless services are complementary to the solutions that many partners are offering today. Many Tech Data resellers that are in the mobility space have started by selling the devices, such as tablets, but wireless services have historically been unfamiliar territory that many partners have avoided.  
With the help of DataXoom and Tech Data, however, mobile data services can be an easy add-on to a partner's portfolio and a good way to break into residual commission sales and monetize mobile network activity, Hill said.  
Because DataXoom doesn't sell equipment, partners don't have to worry about potentially engaging a competitor, either, said Rob Chamberlin, DataXoom's co-founder and chief revenue officer.
"We are just offering world-class access to the network, the best terms and conditions, and ongoing residuals to the reseller, who can provide the devices and ancillary services they want," Chamberlin said. "It's really the best of both worlds for them."
Tech Data also believes that the opportunity for the channel around mobility solutions is tremendous, especially as partners eye cloud and IoT opportunities. The distributor today runs Client and Mobile Solutions, its U.S.-based mobile solutions business unit, and is looking forward to building a more comprehensive mobility solution as more solution providers look to Tech Data for help getting into the wireless connectivity space, said Linda Rendleman, vice president of client and mobile solutions at Tech Data.
Thanks to the new partnership, Tech Data is offering its partners access to DataXoom's billing solutions, line and device management, end customer support, and access to 4G and LTE networks from AT&T, Verizon or Sprint. Solution providers can, in turn, earn a residual based on the activations and data plans chosen by their end customers, for as long as the partner owns the relationship.  
"Tech Data's mission for its mobile solutions offering is to enable our partners to develop and deliver comprehensive mobile solutions, support an increase in their end-customer productivity, and accelerate their business outcomes," Rendleman said. "This partnership with DataXoom is very exciting."