Video: How MSSPs Can Help Clients Fend Off Ransomware Attacks
Submitted by Rick Saia on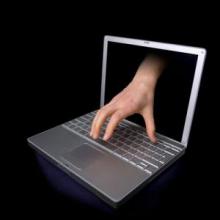 First, there was WannaCry. Then, just weeks later, in late June, came the massive Petya attack that struck businesses in 64 countries, including the U.S.
Little wonder, then, that businesses see information security as a major worry – and with good reason. About 65 percent of organizations surveyed by security vendor Guidance Software said they have been victims of malware-related breaches, up from 56 percent last year. And, one in four organizations suffered "significant or minor direct financial losses" due to an attack or breach in the last 12 months, Guidance said.
[RELATED: 5 Things Partners Need To Know About The New Global Ransomware Outbreak]
With a threat that doesn't appear to be going away anytime soon, and with a technology skills gap restraining businesses from hiring experienced IT security professionals, managed security service providers have an opportunity to step up and help.
In this video, CRN Senior Editor Sarah Kuranda explains what it all means and how MSSPs can emerge as heroes to their clients.