Solution Providers Told: Don't Leave Developers Out Of Business Conversations
Submitted by Rick Saia on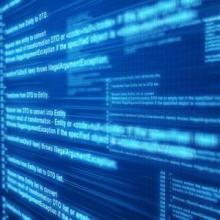 Application developers have risen to become organizational leaders in the new world of digital transformation, and solution providers must recognize and embrace that as they work with business customers, an executive with Red Hat software says.
"Developers are playing a new role" in business, Margaret Dawson, head of global product marketing of cloud solutions for Red Hat, told attendees Wednesday at CompTIA's ChannelCon conference in Austin, Texas.
Up until today, "the developer has been fairly irrelevant," she said. But, starting with the emergence of newer technologies, especially the public cloud, "developers really began showing up on our radar."
[RELATED: Partners Told: Bulk Up On Technical Skills To Succeed In Public Cloud]
"Now, really, everything is software," Dawson said. "Software and code [are] driving everything we do," especially with the emergence of software-defined networking and storage.
So, the role of the developer "has become so incredibly … important to every organization."
What can solution providers do to recognize this? Dawson cited three potential actions:
1. Reach Out To Developers. Solution providers should welcome an opportunity to play the role of a conversation "broker" in which they can bring together the views of business and IT stakeholders, the operations side and the developers, Dawson said.
"If we play the role of the broker, we can [talk] better to customers' development teams and operations teams, she said. "Talk about business challenges. Up-level the whole conversation," asking what the business is trying to achieve and what role everyone will play.
That, Dawson added, will help solution providers "be part of that conversation."
2. Provide Strategic Services. Developers and business will move fast with or without the help of channel partners, Dawson said. She cited statistics from a recent survey of Red Hat customers that showed that they're investing in the technologies of tomorrow while focusing on fundamentals.
For example, Dawson said, 70 percent of customers said their top investment priority this year is cloud infrastructure; 50 percent said security and compliance; and 48 percent IT management automation and orchestration. All three spell opportunity for solution providers.
And what are customers' top three challenges? Dawson said most – 52 percent – cited development of a cloud strategy as one of their top three challenges, followed by building new applications quickly (42  percent) and optimizing and modernizing the existing IT infrastructure (39 percent). Dawson urged solution providers to think about services and products they can offer to help with the building of new applications.
"At the end of the day, it's all about speed," she said. "If we can't move faster, none of that other stuff matters."