Retail Clash: Partners Wrestle With Conflicts Between Clients, Amazon
Submitted by Joseph Tsidulko on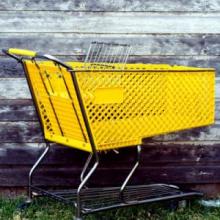 (NOTE: This story was originally posted to CRN.com July 3.)
If you're an Amazon Web Services parther and have large retailers among your customer base, be prepared to face pressure to shift them away from AWS.
It's a common practice by large retailers, most notably Walmart.
Large customers insisting suppliers boycott technology from rivals is nothing new across industries and platforms. But Amazon's uniquely dominant position in both online retail and cloud computing makes that inclination more pervasive, creating potential pitfalls for AWS partners, and business opportunities for those selling services from cloud rivals Microsoft and Google. 
[RELATED: 5 AWS Repercussions From Amazon's Blockbuster Planned Acquisition of Whole Foods]
"Everyone has a story about how they lost a deal to a brand collision," said Scott Webb, president of Chicago-based solution provider Avionos. 
Amazon's competitors steering supply chains to preferred vendors will become more prevalent, and fraught for partners, with the latest escalation of the battle between e-commerce giants—Amazon's plan to acquire the Whole Foods grocery chain.
To avoid getting entangled in rivalries between big customers and cloud vendors, especially AWS, partners must study in-depth the technologies they pitch and have multiple ecosystem options in their arsenals, Webb advised. 
"If you're going to have retailers as clients, you need to think about what your technology framework is and have the ability to host on multiple platforms," Webb told CRN. "You need to know where things are running all the way through your stack, be able to articulate all the way through your service,"
There's no surprise in the channel that online retailers have, in some cases, been loathe to even indirectly spend with AWS because Amazon is a rival, partners said in response to a recent Wall Street Journal article on the subject. That report cited Snowflake Computing, a data warehousing vendor, and Lofty Labs, a software-development firm, as companies mandated by Wal-Mart Stores, Inc. (Walmart) to re-platform on Microsoft Azure.
Such practices, from Walmart and many other retailers and manufacturers, are "the worst kept secret in all IT," said Scott Mellegaard, director of cloud strategy at Trace3, an AWS partner headquartered in Southern California.
Walmart did not reply to a request for comment on this story.
"Many customers are reluctant to partner with an organization that, ultimately, may end up competing with them," Reed Wiedower, CTO at New Signature, a Washington D.C.-based Microsoft partner, told CRN.
Walmart especially has been "playing hardball for years with suppliers," Wiedower added.