POLL: What's The Biggest Security Threat?
Submitted by Rick Saia on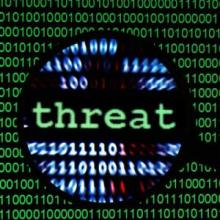 Amid growing cyberattacks on business technology infrastructures, securing networks and endpoints is an omnipresent worry for businesses and their IT organizations.
Several midmarket IT leaders and directors who spoke with ITBestOfBreed at this week's Midsize Enterprise Summit – hosted by ITBestOfBreed's and CRN's parent, The Channel Company – cited security as a story without an ending, with new and changing threats, as well as insufficient resources to watch and protect everything all the time.
For small and mid-sized businesses, money – or rather, the lack of it – is also a factor in their security postures. According to security vendor VIPRE, more than 70 percent of IT managers within SMBs say budget considerations have forced them to compromise on security features when they buy endpoint security. In addition, 53 percent said price was the top factor in endpoint security purchases.
What do you see as the biggest threat? Please take our poll below.
The Biggest Security Threat
Which of the following causes the most angst among your client base?