Poll: More Digital Transformation Work Coming?
Submitted by Rick Saia on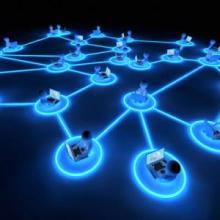 Many businesses are investing in digital transformation work in an effort to get closer to their customers and to digitize business processes.
And those investments are at the strategic core of such solution provider giants as DXC Technology, which was born this week out of the merger of CSC and the Enterprise Services division of Hewlett Packard Enterprise, and Deloitte, which recently acquired a top Amazon Web Services partner, Day 1 Solutions, which it says will enhance the digital transformation efforts of Deloitte's customers.
Are you seeing more work in the digital transformation arena this year? Let us know in our poll question below.
What's your outlook for digital transformation work this year?
If your company does any work related to digital transformation, are you seeing more demand?