Blog Roundup: Hyperconvergence Heats Up
Submitted by Rick Saia on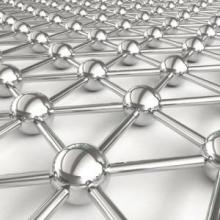 The hyperconverged infrastructure landscape hasn't lacked for drama during the first five months of 2017, highlighted in January with Hewlett Packard Enterprise's acquisition of hyperconvergence startup SimpliVity.
Since then, other vendors have been making moves. Nutanix and IBM announced that they have teamed up to build hyper-converged cloud hardware; NetApp announced plans to take its first steps into the market; and Dell EMC's Chad Sakac said this month about how the vendor will turn hyper-converged infrastructure into a utility.
The allure of cost reduction may be convincing enough for many businesses to climb aboard the hyper-convergence bandwagon. Research firm Gartner predicts that by 2020, implementing technologies such as hyper-converged infrastructure will lower total cost of ownership by at least 30 percent.
The topic of hyper-convergence has also brought out the bloggers on solution provider websites. Here are four recent posts on the topic.
CDW: The 3 simple layers of hyperconverged infrastructure
Vito Ferrante addresses the three major elements of hyperconverged: hardware, the scale-out file system and the management software.
PCM: A Modern Recipe for Cost-Effective Infrastructure with Hyper-Converged
This post outlines the four benefits of hyper-convergence offerings, along with the budgetary advantages for a customer.
CDW: Is hyperconverged right for the business?
In this March post, Justin Clevenger wrote that more customers were considering the adoption of hyperconverged this year. He outlines the reasons why it's attractive to business.
TECH DATA: Convergence vs. Hyperconvergence: What's right for your customer?
James Russell III lays out the benefits of both options. He also lays out seven questions to ask customers in order to steer you toward the best solution.