Big Vendors Look To Partners To Grow Augmented Reality Business
Submitted by Meghan Ottolini on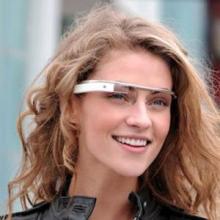 (NOTE: This story and video were originally posted to CRN.com Jan. 19.)
Augmented reality, the integration of virtual and digital content with real-life surroundings, is quickly gaining buzz.
It's also expected to yield more revenue for technology vendors and solution providers. A report released this week by Technavio projects a combined annual growth rate of 65 percent for the augmented reality (AR) market through 2021, and an even higher 78 percent for mobile devices.
For large companies like Qualcomm and Samsung, the path forward in the AR space is through partnerships.
A panel of augmented reality experts from Qualcomm, Solidworks, Sony Interactive Entertainment and Samsung spoke about partnering with smaller companies at the AR in Action event in Cambridge, Mass., this week.
 "One of the great aspects of Solidworks is the strength that's derived from our partner program. We work very closely, whether it's from a hardware or software perspective, to best understand where we can fit in and where we can learn from each other," said Pierre Planche, product manager.
Qualcomm Senior Software Engineer Nigel Williams said Qualcomm depends on the innovations of smaller companies so it can focus on what it does best: processor technology.
"At Qualcomm we partner with thousands of companies," said Williams. "All the stuff we work on is reference designs. We are not as interested in making sensors, and making the input. All we care about is processing."
Richard Marks, senior research engineer at Sony Interactive Entertainment, said partnerships are crucial to success in the relatively new AR space.
"We can't go out there alone with just our own software," he said.
Furthermore, startups can explore smaller-scale innovations than large companies.
"Startups definitely don't have to aim for billion-dollar ideas right off the bat. So there's a lot of space between a billion and all the rest of the companies that are a little bit smaller," Marks said.