'Ready, Shoot!' Making Video Work For Your Marketing Efforts
Submitted by Rick Saia on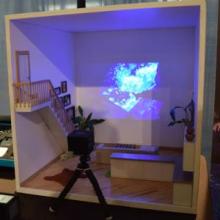 As sales and marketing departments work more in concert in an effort to grow revenue, reaching out to potential clients through digital means is becoming increasingly important, and consuming more of a company's marketing spend.
In fact, digital marketing will grow at an 11 percent compound annual rate between 2017 and 2021, to become a $120 billion market, according to Shar VanBoskirk, a marketing analyst with Forrester Research.
A key to that surge will be online video, which has seen a 114 percent jump in spending since 2014, according to Van Boskirk. Just think of the popularity of YouTube.
"Brand advertisers like that online video extends their TV and web reach with marginal incremental costs," Van Boskirk wrote on her blog. That helps small businesses by giving them a "TV-like advertising presence" but one that's more affordable than traditional television advertising, she added. "Big and small advertisers alike love the reach and targetability of online video," she wrote.
Video is a top priority this year for JDL Technologies, a solution provider based in Fort Lauderdale, Fla., according to its marketing and communications manager, Gail Blount.
"Thinking about how to make compelling videos around IT services keeps me up at night," she said in an email to ITBestOfBreed. Blount also wants to produce a few product-related videos "that are engaging and informative and don't bash you in the head with salesmanship."
"Online videos are huge," added Paula Como Kauth, senior director of marketing at BCM One, a solution provider in New York. And they're " a big part of our strategy to visually communicate our strategy, solutions, events and milestones."
That mirrors what Kimberlee Morrison wrote last month in AdWeek, that the "widespread adoption of video across almost all platforms means marketers need to refocus their efforts throughout 2017."
Video is only part of a broader approach to marketing that encompasses more visual elements. In a recent survey of more than 300 online marketers, online infographic editing vendor Venngage said about 61 percent called visual content an "absolutely necessary" part of their marketing strategies for this year, while another 32 percent labeled it "very important."
"It will be up to us marketers to create new and different ways to drive traffic to our videos," Blount said. "That is certainly one of my main focuses this year."
Want to create better videos as part of your content marketing strategy? Here are links to three resources that can offer tips:
CONTENT MARKETING INSTITUTE: 23 things to consider when creating video content
Jodi Harris addresses the value video can offer, as well as nine tips to drive the best return on investment from it.
FORBES: Ten great examples of video content marketing
This article offers a look at effective video content that was either expensive to produce – or not so expensive.
MARKETING PROFS: How to use video to create a loyal audience
"Video marketing content isn't about making the sale," Ali Liaquat writes. "It's about creating a conversation with its audience."