Want To Keep Your Employees? Bring Boomers, Millennials Together
Submitted by Rick Saia on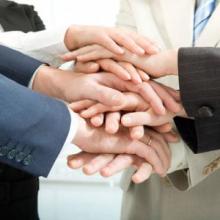 In one corner, you have aging baby boomers, now in their 50s and 60s, who are in the twilight of their careers, with one eye on their work and the other on that upcoming stage of life in which they'll look to settle into retirement.
In the opposite corner are the millennials – the dominant generation in the U.S. workforce – who are reshaping business and making their unique mark on the American workplace.
Now, what happens when you pull them out of the corners and into the middle of the room?
If you're a solution provider, it's best to make sure the boomers are passing along their experience and wisdom to the millennials.
That's one of seven technology workforce trends that tech talent and solutions provider Randstad sees unfolding this year. Given the industry's tendency to hire young workers right out of college, the industry "has traditionally overlooked the advantages of having older, more seasoned employees work alongside younger ones."
In 2017, Randstad said it expects to see companies "place greater emphasis on making great hires of all ages."
No matter who technology organizations – including channel partners – hire, CompTIA recently issued what amounted to a warning about an "aging" channel. The nonprofit trade group believes that about 40 percent of employees of channel partners are expected to retire over the next decade, and "the industry needs to look at ways to shepherd younger people in to fill the void."
That works both ways, according to Kevin Goodman, managing director and partner at BlueBridge Networks, a Cleveland-based solution provider.
While millennials can bring innovation and new methodologies to a cross-generational team, companies want to allow boomers "to bring value to the interpersonal communication skills and the team-building" side, he said.
"What [boomers] bring to the table is how you interact from a business and IT perspective," Goodman added.
Michael Stolarczyk, vice president of sales and business development for cloud services at solution provider VeriStor, based in Duluth, Ga., believes in the power of a corporate culture that empowers everyone – from the C-suite to the rank and file – and allows everyone to share in the success.
That's a must, he said, and it "plays really, really well with the millennials," Stolarczyk added.
That also falls in line with a couple of statistics from a 2016 study by Robert Half Technology. The staffing firm found that more than two-thirds – 68 percent – of technology executives discuss career development with their employees, while 84 percent provide in-house training to support employees' career development.
Millennials dominate Goodman's workforce at BlueBridge by about 4 to 1. But he advocates that companies consider having retired boomers come back on occasion as freelance consultants to help guide the younger professionals. That certainly beats going to a technology consultancy and having to shell out more, he added.
"There's something to be said about experience," Goodman told ITBestOfBreed.
For Stolarczyk, at VeriStor, it's all about bringing everyone together and sharing their expertise for the common good of the company.
"One of the things I've always believed in – and really it's kind of been my modus operandi for the last 20 years - [is that] you've got to create a culture, you've got to empower the believers and then you've got to share the success."
"Our corporate culture is all about best collaboration, sharing, really having the drive to listen and learn and then lean in and make it a group effort," Stolarczyk said.