POLL: Having A Hard Time Finding Good Help?
Submitted by Rick Saia on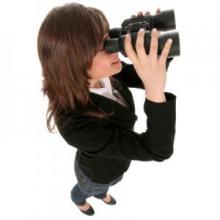 As technology spending increases and U.S. unemployment remains relatively low at around 4.4 percent, many businesses – including solution providers – are finding it a challenge to find the right people to fill the right roles.
That's compounded by the current political climate, according to Talent Tech Labs, a New York-based talent acquisition consulting firm. In its 2017 State of Talent Acquisition Technology report, Talent Tech Labs found that 80 percent of human resources and talent acquisition leaders at large businesses (those that fill over 2,500 roles per year) expressed concern that a shortage of work visas will make it harder to hire people who have the skills their businesses need.
While most recent data about the technology skills gap focuses on the broader IT industry – vendors, end-user businesses and solution providers – how is the skills gap affecting your company? Please take a minute and take our one-question poll below.
Finding Technical Talent
How difficult is it for you to find and hire qualified technical help?