Lawyering Up: The Changing Role Of The General Counsel
Submitted by Richard Nohe on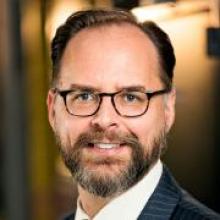 Richard Nohe (pictured) is general counsel of BT in the Americas, a network and cloud services integrator based in Dallas.
Technology is a driver of change. It disrupts jobs, businesses, industries and the global marketplace. And with innovation altering the way society operates, regulation and the law need to transform with it.
But who is responsible for guiding business – especially solution providers - through this changing landscape?
General counsels have traditionally been known to handle more administrative legal tasks. But as the technology and regulation landscapes continue to evolve, and businesses embrace this societal shift to a digital, always-on environment, the role of in-house counsel needs to adapt. Lawyers must recognize these shifts and guide the legal profession in a constructive way – for business and society. It's no longer enough to simply provide legal advice.
With technology advancing at such a rapid rate, lawyers need to consider where the law will be and steer it down a positive path.
At BT, we've closely aligned the legal function with the operations of the business, while keeping a firm grip on governance and compliance. In-house counsel must stay abreast of evolving technologies' impact on the law and business. This ensures that the business receives top-quality legal advice and ultimately provides customers with a better, more integrated team that understands how to balance business, legal, and technological risks and opportunities.
For example, the commercial legal teams at BT are fully integrated into large corporate deal negotiations. We use a process called Win Business that has a number of controls in which the business, finance, and legal professionals come together to review deals at key points. This ensures that what's being put in the contract matches what BT can provide at a certain cost.
There is opportunity with risk, but the risk must be carefully calculated. 
Understanding BT's capabilities allows the legal team to find creative compromise in contractual terms that balance the risk between BT, its customers and its suppliers. Lawyers can step back and consider how the risk fits in the end-to-end solution, which helps the business and finance teams more accurately place a value on the risk being taken.
Over the last decade, I've witnessed the evolution of both technology and the provision of corporate legal services. In my role as general counsel for BT in North America and Latin America, I've seen firsthand how corporations have grown to rely more on in-house counsel than on outside law firms. Businesses need counsel that operate with a deeper understanding of the business that can only be achieved by being immersed in day-to-day operations. 
This shift in the business model often includes the general counsel as part of senior leadership, allowing for more collaboration, better risk management and quicker adaptation to change. Agility is key in producing better work with greater efficiency while mitigating risks.
Looking To 2017
At BT, the evolution of general counsel is evident within our cybersecurity practice since cybersecurity is at the core of BT's business services, and at the forefront for our customers.
Cybersecurity has a number of faces, such as technical, security, privacy, financial and legal. At BT, the legal team works closely to ensure that BT stays current with the rapidly evolving legal and regulatory landscape. Because we're familiar with how BT operates, we're also able to understand what parts of the business will be impacted by such an evolution: Does the change impact how BT protects its own business? Or the way in which it sells cybersecurity solutions to its customers? Or both?