How Do You Tame Political Talk In The Office?
Submitted by Rick Saia on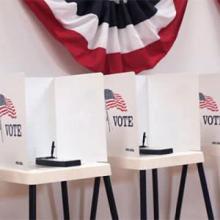 Politics has long been a "third rail" of workplace discussion topics, even more so after a highly vitriolic presidential election campaign last year crossed paths with a deeply divided electorate.
That ended this week with the inauguration of Donald Trump as the 45th president. And, as some technology executives told CRN this week, they're treading even more lightly as politics has turned from a subject of avoidance with customers to taboo.
Last year, most U.S. workplaces represented in a survey by the Society of Human Resource Management (SHRM) said there was greater political volatility inside the office than in previous presidential election years. In fact, according to SHRM, 52 percent of member organizations surveyed cited greater political volatility in October, double that of a previous survey in May.
But now that Trump has taken office and has been stirring emotions among both his supporters and detractors, some of that volatility could carry over into the months ahead. What should you do to guard against potentially heated political discussions that could impact your sales or how work gets done?
To be clear, you don't have to do anything if you trust your staff to behave.
"We expect employees to use common sense," said Laurie Halvorson, vice president of human resources at TekLinks, based in Homewood, Ala., in an emailed response to a question from ITBestOfBreed.
"We normally have more conflict on which college football team people root for," added Haley Montgomery, director of marketing and partner development for TekLinks – No. 174 on CRN's Solution Provider 500.
TekLinks doesn't have any guidelines on talking politics at work. If you don't, and need a little advice, or even if you do, yet want a refresher, here are a few helpful links:
MENTAL FLOSS: 5 tips for talking politics at work
This is aimed at workers, but this list can offer guidance to management on what it can do when things get a little out of hand.
SOCIETY FOR HUMAN RESOURCE MANAGEMENT: Politics in the workplace - a state-by-state guide
In general, threats and intimidation are out of bounds. Some states have even gone so far as to enact laws that prevent employers from either disciplining an employee or promising more favorable employment terms over how they vote or how they contribute to a candidate or cause.
This was written during the heat of last year's presidential campaign, saving what may have been the best for last: Don't stand for disrespect amid a disagreement over political philosophies.