Diversity In IT: Can Companies Do More?
Submitted by Rick Saia on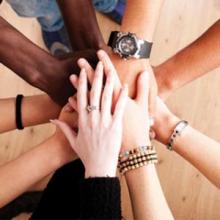 Despite the efforts of many businesses to embrace diversity in the workplace, diversity has been relatively elusive for technology companies.
A 2015 report by Intel, for instance, found that women and racial and ethnic minorities are underrepresented at U.S. tech firms compared with the overall labor force. And that could be hurting the potential economic clout of the industry. Intel said the industry could generate an additional $470 billion to $570 billion in new value – a combination of more revenue and higher market values – by raising those proportions of women and minorities to a level in line with the rest of U.S. business.
The report said advancing diversity in the technology industry is "good citizenship, good for business, and good for the national and international marketplace." And it called on tech companies to boost the representation of ethnic minorities and women in technical and leadership roles by five percentage points by 2020.
But how far do technology companies need to go? And how far have they advanced since that report? Here are links to recent articles on diversity.
WIRED: Tech still doesn't get diversity. Here's how to fix it
Michael Connor wrote in February that despite the findings in the Intel report, there had been no significant change. "The industry's fallback position has been to make investments intended to diversify the talent pipeline. However, research shows the pipeline isn't the only problem."
CDW: Women in IT: achieving gender balance and diversity
In January, Christine Holloway exhorted IT leaders to shape internal dialogue that can lead to better diversity in their organizations.
SOCIETY FOR HUMAN RESOURCE MANAGEMENT: Work on your culture
While not specifically aimed at tech companies, this article by Kathy Gurchiek connects the impact of an organization's culture on diversity and inclusion.
BOSTON CONSULTING GROUP: Getting the most from your diversity dollars
This is also not aimed specifically at tech companies, but BCG suggests that while 90 percent of companies have some kind of gender-diversity program, only about 25 percent of women feel they have personally benefited from them. BCG's recommendation? Companies need to look at their programs, figure out what works, what can be improved, and where they can drive more ROI.