3 Reasons To Ditch Formal Employee Reviews
Submitted by Heather Clancy on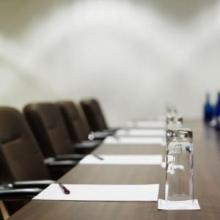 The annual process of documenting an employee's career process and offering suggestions for improvement not only is time-consuming, but it might not be having its intended effect.
 
That's been the experience for David K. Williams, a software industry entrepreneur who is currently CEO of Fishbowl Inventory and author of The 7 Non-Negotiables of Winning: Tying Soft Traits to Hard Results.
 
"Most of us learned early in our careers that if we wanted to remain on a team, as we sat across the table from our boss during a review, we needed to show no emotion, sit up straight, nod in agreement, and, at the end of the review, properly and politely thank the reviewer for so expertly pointing out all our flaws and agree to work on the items where we were found to be lacking," writes Williams in a recent Forbes column.
 
There are three big reasons that formal reviews can backfire, according to Williams.
 
They often focus on the negative, making it about the individual not the real issue.
An employee will never forget a really bad review experience.
Self-appraisals that prohibit people from giving themselves an above-average score are a waste of time.
 
Fishbowl has gotten better results by making the review process an ongoing, interactive experience. Here are some practices the company uses that might offer some ideas for how your company can improve the process of motivating employees – from your worst to your best – along a journey of self-improvement.
 
Engage in a two-way dialogue
Make discussions frequent and time-relevant, rather than waiting for some official and artificial review period fixed to hire dates or anniversaries
Discuss issues objectively in terms of their business impact, rather than making them someone's "fault"
Sit on the same side of the table, next to the employee
Tailor the tone of the conversation to the individual's personality rather than conforming to some standard script
Be willing to listen and accept feedback on your own performance
 
"Different situations require different forms of leadership, and we need to remember that we're all imperfect people trying to figure out what's best for ourselves and others," Williams writes.