Energy Efficiency Project Shows Off Power Of Networking
Submitted by Joseph F. Kovar on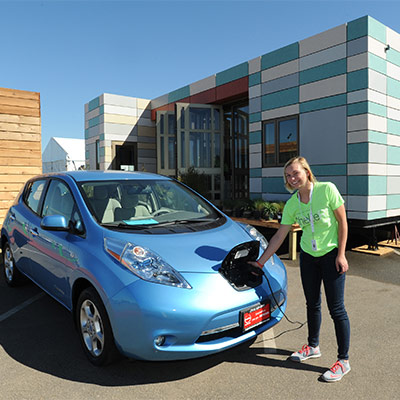 Sustainable Energy Showcase Puts Power Of Networking On Display
You might not readily associate networking with energy sustainability, but last month in Southern California, a sophisticated Wi-Fi network – built and operated by a local solution provider – proved to play a critical role in The U.S. Department of Energy's biannual Solar Decathlon.
The event, held in Irvine, Calif., brought together 14 teams from universities from around the country and the world to show off their designs for homes of the future.
The homes were designed and built with several goals, particularly energy efficiency, and had to meet such criteria as the ability to produce at least as much electricity as they consume and find new ways to recycle water. The National Renewable Energy Laboratory (NREL), part of the energy department, managed the event.
The responsibility for building and running the Wi-Fi network – which also helped students and mentors stay online while they were away from home - was given to Consiliant Technologies, an Irvine, Calif.-based solution provider, which took CRN for a behind-the-scenes tour of the temporary project.
To look at what it takes to build a huge Wi-Fi project, and for a peek at what the home of the future might look like, click to the next page.
(Photo credit: Thomas Kelsey/U.S. Department of Energy Solar Decathlon)