Will You Hire More Staff In 2017?
Submitted by Rick Saia on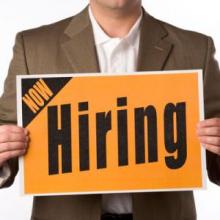 Most businesses are well into their planning for the year ahead by the fourth quarter of the current year.
And with that comes at least an indication of whether they'll need to increase staff or adjust the skill mix within their teams to accommodate what they foresee in the year ahead.
What are your company's hiring plans heading into 2017? Will you add staff on the sales and marketing side? The service delivery side? Both?
Click here to vote in our poll, and we invite you to drop in a comment on what's driving the increase in staffing? Is it a new partnership with a vendor? More demand for a particular service or services? Or just great work by your employees in finding and satisfying customers?