Video: Behind Microsoft's Q4 Numbers
Submitted by Rick Saia on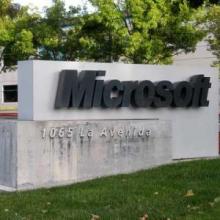 Times and technology may have changed since Microsoft emerged as a giant in the IT world in the mid-1990s, but it continues to rake in revenue and profits.
For its 2017 fiscal fourth quarter, revenue for the Redmond, Wash.-based behemoth rose 13 percent year over year, to $23.31 billion, while profits more than doubled, to $6.51 billion, or 83 cents per share. Also, for the first time, Office 365 revenue surpassed that of the company's traditional Office licensing business.
In July, at its Inspire partner conference, Microsoft also unveiled several enhancements to its partner program.
In this video, CRN's Kyle Alspach addresses two important components of Microsoft's offerings that come through the channel: its Azure cloud platform and its Surface products, and what the company's partners might expect in the weeks and months ahead.