Thinking Vertically: Moving Retail Ahead
Submitted by Rick Saia on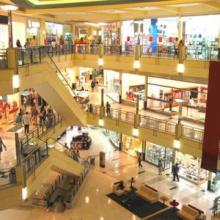 Walk into to a store and you'll see how information technology has impacted the retail industry. And when you weigh a decision whether to trudge out to a nearby department store to buy a gift, or just order if from the convenience of your laptop or mobile device, you'll realize how much different the buying experience is from, say, 20 years ago.
Still, the retail industry is a cornerstone of the U.S. economy, employing close to 29 million as of 2012 and responsible for nearly 8 percent of the nation's economic output, according to a 2014 study prepared for the National Retail Federation (NRF).
As technology marches on, the new tools of today and tomorrow may be impacting the nation's retail outlets. SOTI, a manufacturer of enterprise mobility management technology, identified the growth of augmented reality, wearables and the Internet of Things as trends that will help store associates better serve customers. And on the other side, SOTI said better supply chain visibility will enable customers to search from any device the availability of a product at a specific store location.
Want to keep up with what's going on in the retail vertical? Here are links to three recent blog posts from within the channel.
CSC: Retailers need much more than faster transactions
Michael Deittrick took in the NRF's annual conference earlier this month in New York and came away believing that the industry needs to upend the customer experience to improve it. He outlines four things he believes retailers must do to accomplish that.
COMPUCOM: How digital signage and big data can work together
The digital signage market is expected to grow from $17 billion in 2015 to $27 billion in 2022, Tom Alvey writes. He outlines how retailers can generate more sales by integrating signage with other IT systems.
AVANADE: Digital workplace productivity tools for retail store environments
For stores to hold the line on costs while driving more revenue, analytics and collaboration tools are good places to start, according to this post.