Talk Back On LinkedIn: Which Verticals Can Spur Sales Opps?
Submitted by Rick Saia on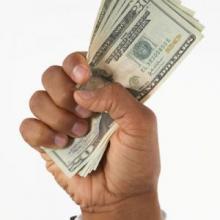 Which vertical industries offer the best chance for more revenue this year? And do you think President Trump's immigration order will have an impact on the technology industry? These discussion starters are up on IT Best Of Breed's LinkedIn page, waiting for you to weigh in.
Vertical industries that can pump up your revenue
We recently posted a story on how solution providers can help their customers in the retail industry this year. This begs a broader question: In what vertical industries do you see more opportunities in 2017? And why?
Trump's immigration order: What do you think?
Several technology executives – including Intel CEO Brian Krzanich – have denounced the Trump administration's order banning travel to the U.S. from seven Muslim-majority countries. "At Intel we believe that immigration is an important part of our diversity and inclusion efforts," Krzanich reportedly wrote in a memo to employees. How hard do you think it impacts the IT industry?
Generation gap: How can you make room for millennials?
CompTIA says 40 percent of employees who work for channel partners expect to retire over the next decade. Are you concerned about potential retirements from your company and finding adequate replacements from within the millennial generation?
(Not a member of the IT Best of Breed LinkedIn group? Click here and sign up today!)